Vitamin-rich, chemical-free real food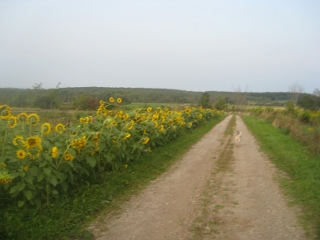 Available now: Contact us for details.
COVID 19: Limited pay-what-you-can community garden plots are available to local families. We are making schedules/etc to make sure to follow social distancing protocols. If you are interested please contact us (e-mail/phone) asap. (plots are tilled/irrigated)
Until June 15, you can pre-order pasture-raised chickens (will be ready late Aug. Freezer-ready).
We've planted produce - hopefully we will be able to start harvesting late June.
Whether you enjoy eating fresh-picked, local produce or you are looking to add a variety of organically grown foods to your diet at a price you can afford, Amaranth Springs has much to offer you!
We sell a variety of produce, eggs, chicken, and duck.
Our farming methods bring you healthy, wholesome foods, and support nature's ecological cycles.